OMSs need research, now more than ever
by Dr. Brent Ward, Chair, OMS Foundation Committee on Research
A recent experience in the operating room helped shape my go-to answer for a question I'm frequently asked: "Why should I, as an OMS, invest in research?"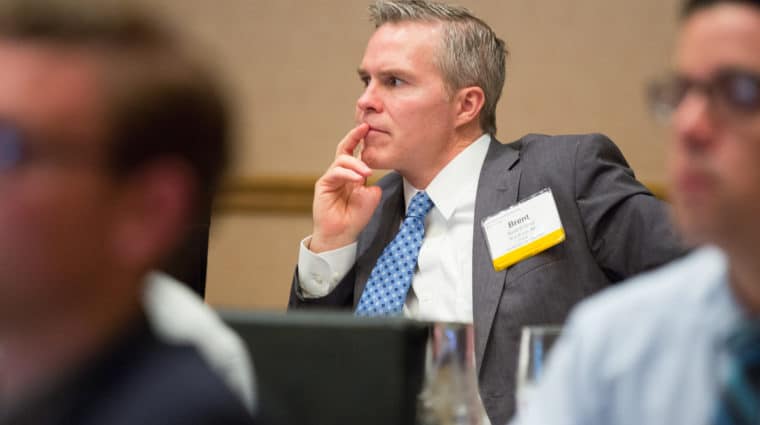 During a procedure when the pathologist had to make a "close call" assessment, I was able to provide assurance that our decision was supported by data from an IRB-approved research study of 30 patients undergoing the exact same protocol.
I also explained that by combining information from that study with our studies on depth of invasion, we had spared numerous patients from unnecessary neck dissection. Furthermore, the chances for under-treatment (requiring a second trip to the operating room) were very small. Armed with that knowledge, we proceeded with precision and confidence in our decision.
Like you, research regularly impacts my daily practice and benefits my patients by optimizing the safety and efficiency of the care I deliver. Whether you have conducted the research yourself or learned from the work of another is not important. As OMSs, we count on the expertise of researchers to provide us with tested and verified solutions to an array of questions.
Our specialty must invest in research and discovery in order to stay relevant. We need to continually advance in every aspect of our field, and we need reliable data to support our best practices in a rapidly evolving professional and regulatory landscape.
The OMS Foundation Committee on Research is charged with evaluating every qualified grant proposal and transmitting a set of recommendations to the Board. We rate each proposal for the robustness of the science but also for the relevance and significance of the scientific question to our profession. Some of our most pressing needs are in areas in which all of us practice, such as office-based anesthesia. The committee gives significant consideration to proposals that address these shared areas of interest because they have the potential to impact the entire specialty.
In addition, it is our expectation the Foundation's new Clinical Research Support Grant – by encouraging promising lines of patient- and outcome-oriented research – will ultimately provide higher levels of evidence to support the care we all deliver.
There is no question now is the time for all of us to invest in the future of our specialty by supporting research and discovery. The challenges we face are far too urgent to justify delay.