WSSOMS pays tribute to its retiring 'first couple' with gifts, testimonials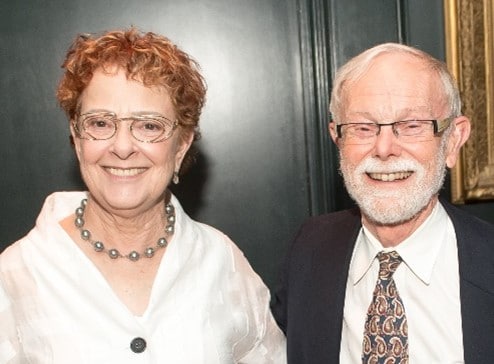 In a specialty that has never lacked for "giants," Dr. O. Ross Beirne continues to stand out from the crowd. After 40-plus years spent training, mentoring and inspiring OMSs in California and Washington, Dr. Beirne applied in 2021 for AAOMS retired fellow status. His wife, Sheryl, handed over the reins of the Washington State Society of OMS after serving for decades as its Executive Director. The Beirnes were secure in their legacies, evidenced daily in the strength, dynamism and integrity of the OMS community in Washington and the many University of Washington grads now practicing oral and maxillofacial surgery in communities across the U.S. A retirement party was scheduled with cake, cocktails and speeches.
But the Society was not satisfied with an average send-off for this extraordinary couple. Instead, in a remarkable display of grass-roots fundraising, Drs. Jasjit Dillon, Thomas Dodson, Charles Weber and Patricia Kelly spearheaded an undercover fundraising appeal that raised more than $100,000 in gifts to the OMS Foundation in just six weeks, a tribute to Dr. and Mrs. Beirne that would extend their legacy far beyond the parameters of the Pacific Northwest.
Many of the donations arrived with testimonials like this one from Akashdeep Villing, DDS: "Dr. Beirne's fingerprints remain on my everyday practice. From his infinite anesthesia pearls to the subtle surgical techniques we absorbed in his presence, his impact on my career has been profound."
Dr. Dodson's career was launched under Dr. Beirne's guidance at the University of California San Francisco, and the two kept close even when they were working on opposite sides of the country. He recalled how Dr. Beirne's encyclopedic command of scientific knowledge caught many residents off guard. "He is neither pedantic nor intimidating," Dr. Dodson said. "Rather, he is the quintessential teacher who shares knowledge generously and shows a true love for educating the next generation of oral and maxillofacial surgeons. I was honored to succeed him as Chair of the OMS Department at UW."
Dr. Dodson credits Sheryl Beirne with fostering a tightknit and self-supporting community at WSSOMS. "Together, the Beirnes have been the first couple of our Seattle OMS community. They are our North Star. That the community has rallied to express their gratitude through support of the Foundation is a testament to the way they are esteemed and a nod to Dr. Beirne's commitment to the future of our specialty."
Find a list of donors who contributed to this appeal here, and consider making a tribute gift of your own to honor a colleague or mentor at OMSFoundation.org/Donate.
---
"I was lucky to have been trained by someone as skilled and knowledgeable as Dr. Beirne; this becomes more apparent each day that I am in practice. His 'Kahoot' interactive quiz sessions were legendary, his teaching by the Socratic method cemented countless medical and surgical considerations, his anesthesia expertise emphasized safe patient care, and his personality made students, residents, staff and patients adore him. I am forever thankful for Dr. Beirne."
Featured donor: David Ludwig, DDS, MD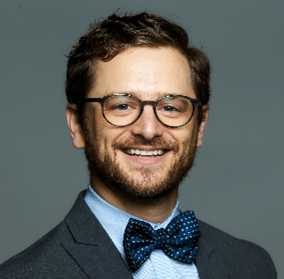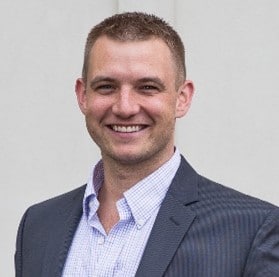 "It was a known fact among the residents that Dr. Beirne's depth of knowledge was beyond what we mortals could try to attain. If you knew how the drug worked, he knew the pH of the binding site. If you knew the side effects, he knew the journal, issue and author who first reported the complication. There were times when I'd question how much of this knowledge would actually stick around. But last month – 10 years removed from residency – I found myself at a CE course on diabetes. When the speaker started discussing GLP-1 agonists, I immediately recalled the mechanism of action and the fact that it was discovered in Gila monster saliva. Dr. Beirne is the best!"

Featured donor: Peter Gauger, DDS