Florida Society honors one of its 'giants' with tribute gifts to the OMS Foundation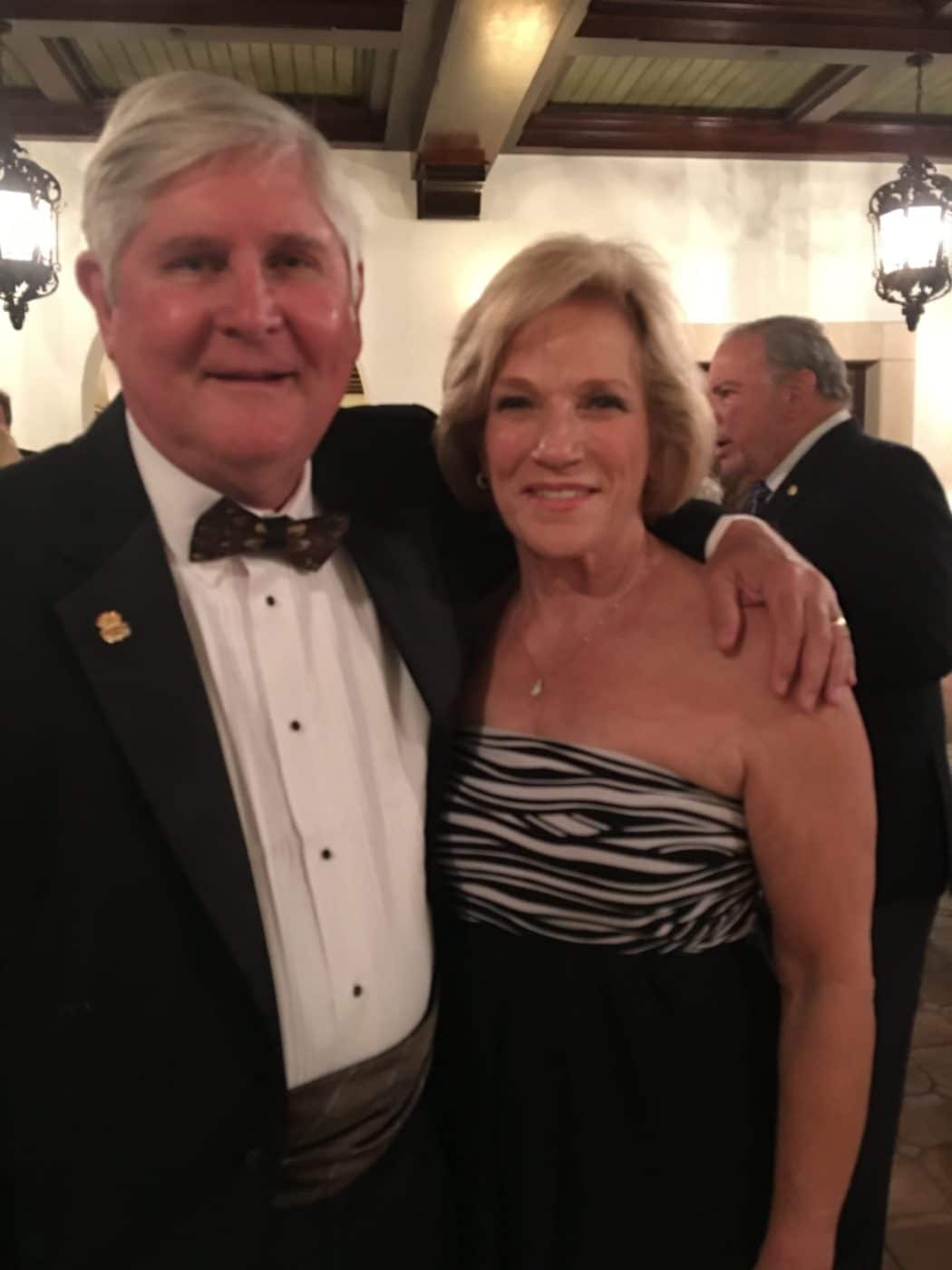 The OMS Foundation gratefully acknowledges the leadership and generosity of the Florida Society of OMS, which recently paid tribute to retired OMS Dr. James A. Davis Jr. and his wife, Judy, with more than $50,000 in gifts to the Foundation made in their honor.
FSOMS President Dr. Russell B. Walther announced the Society's plan to honor the Davises at the Society's 2021 Annual Meeting in November, and more than $20,000 was committed that weekend. As word spread, donors from as far away as Chicago and Washington state responded with gifts. Dr. Mark Tucker personally championed the appeal to the FSOMS membership, and in two months the $50,000 goal was met.
Dr. Walther was a young OMS launching a practice in Tallahassee as Dr. Davis was nearing retirement. He remains in awe of the elder OMS's dedication to the specialty.
"Dr. Davis' selfless leadership and decades of meaningful service to FSOMS, the Foundation and the OMS specialty have inspired multiple generations of oral surgeons in Florida and across the country," Dr. Walther said. "His retirement left a void at FSOMS that we are still struggling to fill. He was a tireless advocate for the specialty in Tallahassee and for the OMS Foundation throughout his career, and we are proud to pay tribute to his life's work with these heartfelt gifts to the Foundation honoring Dr. Jim and his wife, Judy."
Dr. Davis served as a Director of the Foundation from 2005 to 2013 and was its Chair in 2011-12. He held every leadership position (including the presidencies) of both the Florida and Southeastern OMS Societies during his career. For more than 20 years, he championed the Foundation at Society meetings and events at his home, incorporating humor, statistics and appeals to reason to engage his audience and inspire their support. He and Judy always led by example. A personal challenge issued by the Davises to their peers in the specialty helped to raise nearly $1.5 million in cash pledges and legacy gifts to the Foundation in 2014-15, and their leadership and generosity was recognized with the Foundation's highest honor, the Torch Award, in 2014. In 2021 Dr. Davis' myriad contributions to the specialty were honored with AAOMS' Presidential Achievement Award.
The Foundation extends its thanks to every donor who made a gift in tribute to the Davises (see the list here), and to the Florida Society for choosing to honor Dr. and Mrs. Davis' lifetime of generosity and service to the OMS specialty with this extraordinary show of support for the Foundation.