OMSNIC agents give back again and again
It is said necessity is the mother of invention. In the mid-1980s, with the cost of OMS malpractice insurance spiraling upward, necessity gave birth to one of the specialty's most successful companies: the AAOMS Mutual Insurance Company, capitalized initially by AAOMS and now known as OMSNIC.
In the 30-plus years since, the relationship between AAOMS and OMSNIC has continued to flourish. Wholly owned and operated by insured OMSs, OMSNIC insures about 85 percent of eligible AAOMS members. Throughout its history, OMSNIC has made it a point to give back to the specialty, often by supporting the OMS Foundation. The company was the largest donor to the Foundation's Centennial Tree campaign with a $100,000 gift-match partnership in 2018, and OMSNIC offers consistent support to the Foundation Alliance's programs for residents.
Behind the scenes, though, is a wellspring of quiet generosity that has helped sustain the Foundation for nearly 30 years: OMSNIC's national team of independent insurance agents. In 1992, after he was approached for an individual contribution to the Foundation's Professional Excellence in Education and Research (PEER) campaign, Florida agent Ron Backer enlisted his fellow agents in a pledge to collectively contribute $10,000 per year for five years to the Foundation. Their contributions ultimately exceeded their goal.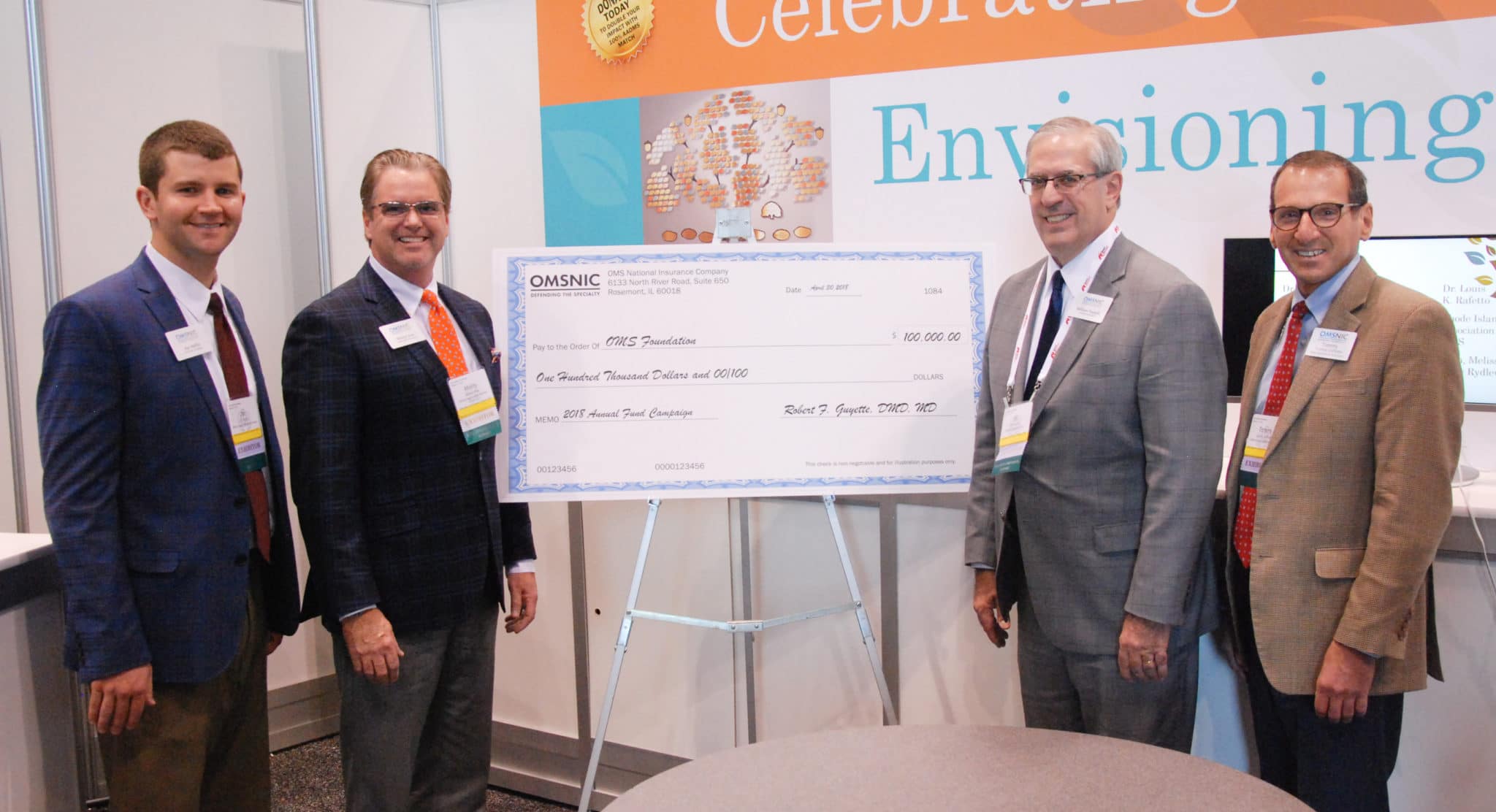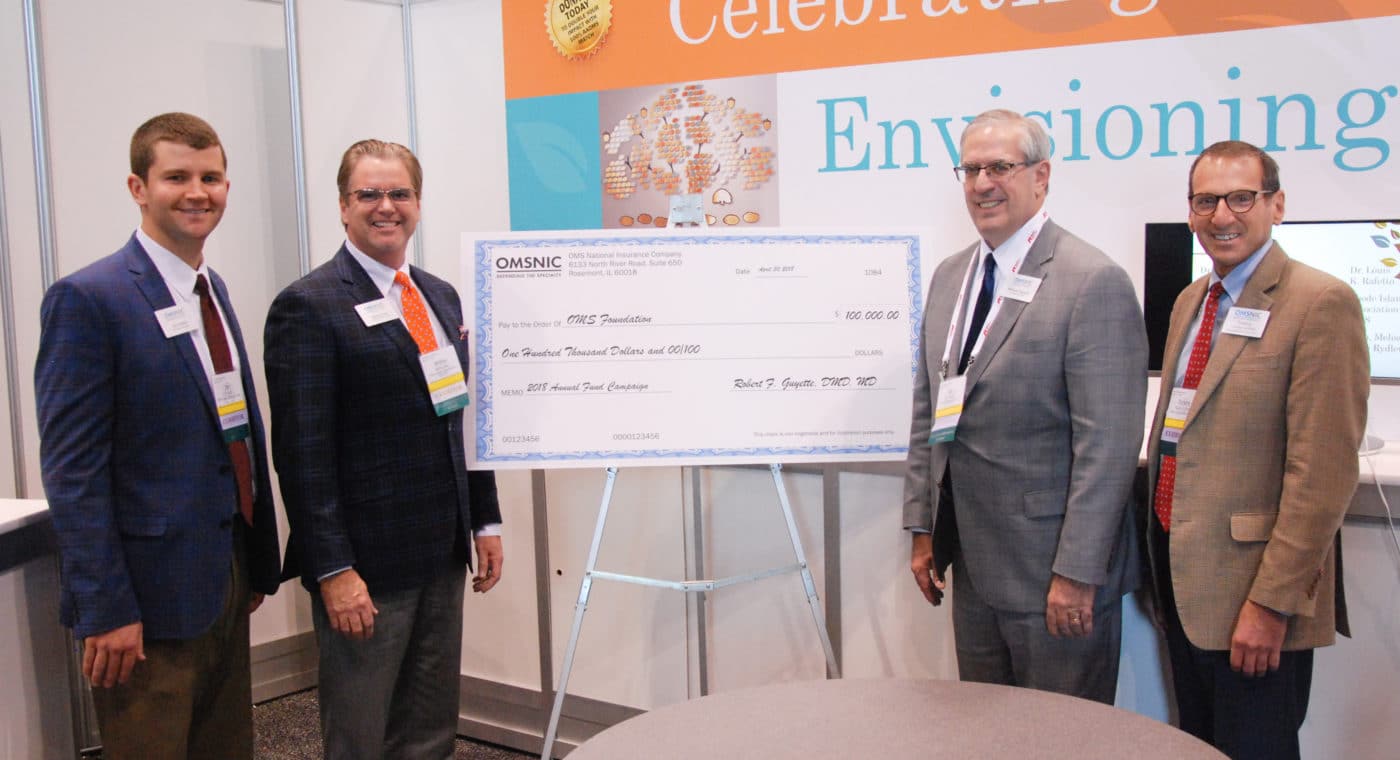 A few years later, they contributed more than $10,000 to the Foundation's Library Fund. A second five-year pledge raised more than $50,000 for the Foundation's capital campaign that ended in 2008; a third pledge, now in its fifth year, is on target to meet or exceed its $50,000 goal. All told, OMSNIC agents have donated more than $175,000 to the Foundation.
Mr. Backer, an OMSNIC agent since 1988, credits his colleagues' solidarity – with each other and AAOMS – for this extraordinary accomplishment.
"We agents took great pride in making sure that OMSNIC was successful," he said. "We developed close relationships with our OMS clients and with each other. For every commitment we made to the Foundation, we knew we could count on full participation from our agents.
"OMSs are our favorite clients. Their dedication to their patients and their specialty is inspiring, and it's a privilege to support their efforts through our support of their Foundation."