NIH grants support the next phase of discovery for 2 researchers
NIH funding is the holy grail for medical researchers. For young scientists in a niche field such as oral and maxillofacial surgery, obtaining a grant from NIH is a major achievement, offering both validation of their work and the resources to see it through to the next phase of study.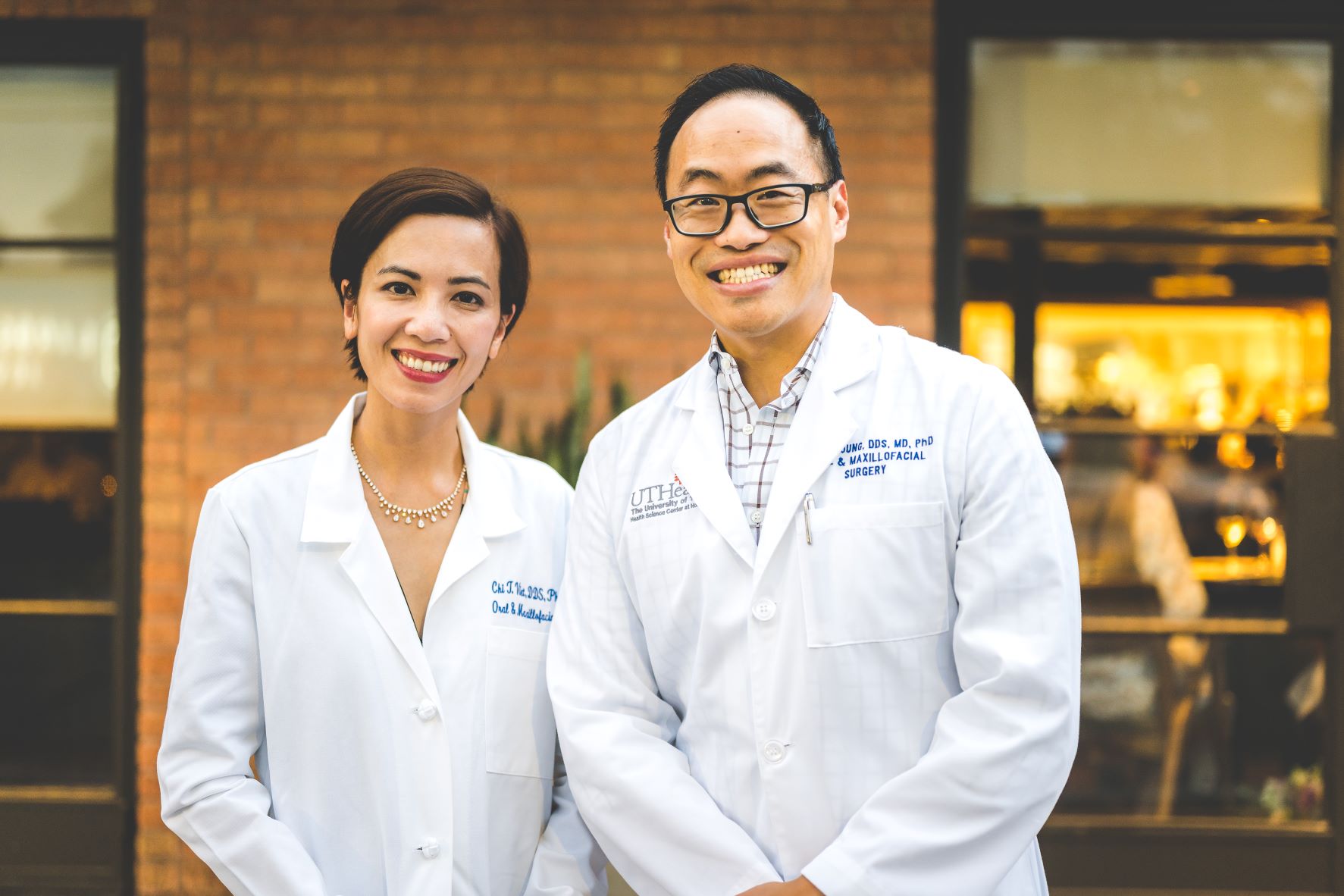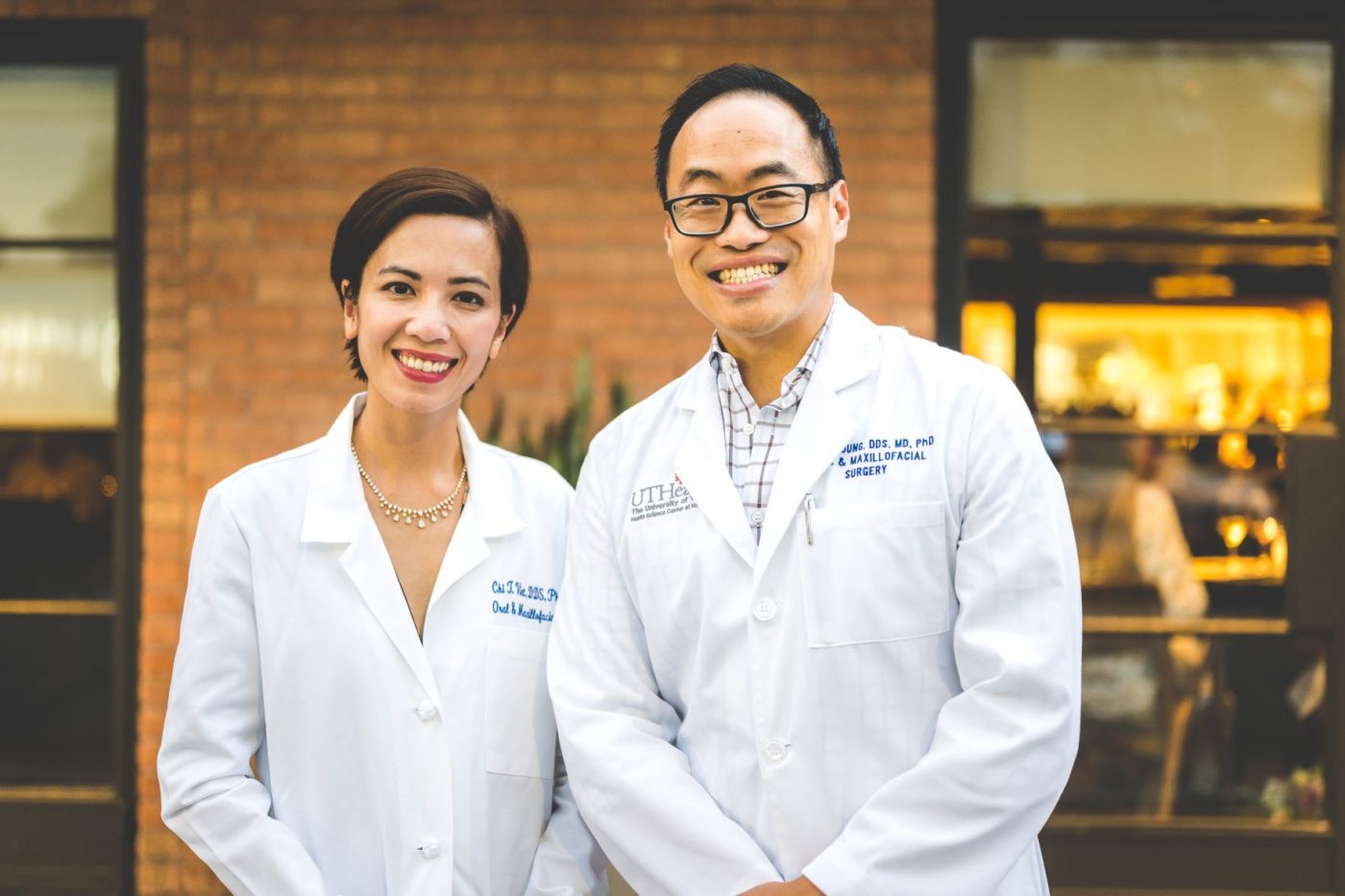 This year, two young researchers from the OMS specialty were awarded NIH funding to continue their work in the arena of head and neck cancer.
Simon Young, DDS, MD, PhD, FACS, of University of Texas Health Science Center at Houston School of Dentistry, is a Principal Investigator (PI) of a research team that received an R01 grant in 2021 from the NIH's National Institute of Dental and Craniofacial Research. The five-year, $2.77 million grant supports the continued development of an innovative immunotherapy delivery system for head and neck cancer that began in 2018 with funding from multiple sources including the OMS Foundation.
At that time, Dr. Young and his co-PI – Jeffrey Hartgerink, PhD, of Rice University – were testing the efficacy of delivering immunotherapy drugs directly to a tumor using a hydrogel they called STINGel. The early results were published in the May 2018 issue of Biomaterials, and the story was featured in the Spring 2018 issue of the Torch.
The team has since expanded to four members, and their hydrogel strategy has evolved to utilize next-generation SynerGel, an injectable, biomaterials-based platform for intratumoral drug delivery. The NIH grant will support further investigation into how both tumor and immune cells in the SynerGel-treated tumor environment can be manipulated to produce a strong anti-tumor effect while reducing the need for radiation therapy and the associated toxic side effects that typically accompany cancer treatment. Look for more details about this project in the November 2021 Torch.
Chi T. Viet, DDS, MD, PhD, in the Department of Oral and Maxillofacial Surgery at Loma Linda University School of Dentistry, also has devoted her career to improving outcomes for patients afflicted with head and neck cancer. Her research is focused on the biomarkers ("epigenetic signatures") of head and neck cancer pain, and her progress has been supported with Research Support Grants from the Foundation, including three Steven B. Milam awards for the highest-rated proposal submitted that year.
Dr. Viet is the PI of a five-year, $1.2 million NIH K23 grant to support the development of a research program to investigate the epigenetic signatures of head and neck cancer pain and implement pre-clinical models to develop therapeutic strategies based on these signatures. Her research will include the first prospective clinical study to characterize the epigenomic landscape of head and neck cancer pain.
As a surgeon specializing in head and neck cancer and microvascular reconstruction, Dr. Viet has seen firsthand the debilitating effects of head and neck cancer. Her previous research has helped clarify the role of epigenetics in head and neck cancer and identify key targetable genes to develop therapeutics against cancer metastasis and cancer pain. She is hopeful thoughtful translational research will help improve quality of life and survival in head and neck cancer patients.
Meet Drs. Young and Viet on page 42 of the September/October issue of AAOMS Today. Your donations provide critical early funding to support young surgeon-scientists and the innovative research that drives our specialty forward. Please make a gift today!