GIVE inspires a humanitarian mindset: "I would go back tomorrow"
Dr. Adam Abel has been determined since dental school to take a surgical service trip.   When an opportunity to serve with Smile Bangladesh emerged in February, there was a catch: the team was set to depart in less than a month.  Undeterred, Dr. Abel pulled together a visa, flights, time off, vaccinations, and a GIVE travel stipend from the OMS Foundation in time to join Dr. Shahid Aziz' Smile Bangladesh team.
Upon arrival, "people were lined up outside the hospital waiting to be seen; more children than we could treat within the week," Dr. Abel observed.  "The demand for surgical services far outweighed the capacity of our team to address."  The Smile Bangladesh team screened patients past midnight, scheduling operations for those children whose deformities were the most severe over the next few days.  Others were scheduled for a return visit in November.
In just four days, the team of two residents and three attending surgeons performed cleft surgeries on 32 infants and toddlers, plus seven complex orthognathic procedures on teens and young adults.  The parents' appreciation was obvious.  "There was a language barrier," said Dr. Abel, "but what transcended the language were the emotions that we were seeing.  These parents had such gratitude that, even though we were speaking different languages, they understood and I understood."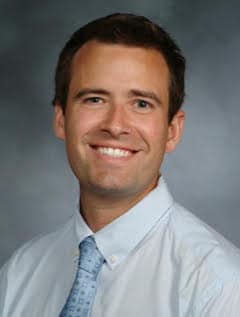 "I would go back tomorrow," Dr. Abel says. "From a philanthropic and educational perspective this was a transformative experience for me as a surgeon, and something that I would recommend."
With support from Canfield Inc., OMSNIC, and the OMS Foundation Alliance, as many as ten $2,500 GIVE stipends per year help to defray the travel costs for residents serving with approved OMS teams to deliver healthcare to underserved communities. The Foundation accepts applications for GIVE (Global Initiative for Volunteerism and Education) from both OMS residents and humanitarian healthcare programs year-round.
Join us at the Alliance Luncheon and FUNraiser in New Orleans September 15 to hear more from Dr. Abel about his inspirational experience with Smile Bangladesh. Seating is limited; get your tickets now!