Alliance Events turn a big meeting into a small world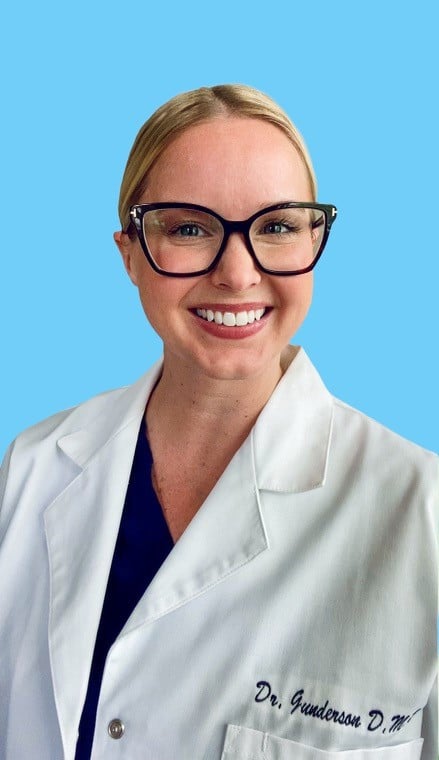 For Dr. Erin Gunderson, attending the 2021 AAOMS Annual Meeting with her husband, OMS Senior Resident Dr. Aaron Altman, seemed unattainable. The young couple was desperately in need of a few days away together, but the expense of taking time away from her dental practice, traveling to Nashville, and paying for care for their dogs while away was daunting.
The Alliance Committee's Norma L. Kelly Resident Spouse Scholarships was created with this scenario in mind, offering reimbursement of travel expenses for resident spouses who wish to attend the AAOMS Annual Meeting. Dr. Gunderson's 2021 Kelly Scholarship made it possible for her and Dr. Altman to experience Nashville together.
Dr. Gunderson let the Alliance Committee know after the meeting how much their inclusion meant. "If it were not for the Alliance Events, I would have been lonely in the hotel while my husband was busy," she wrote, "but more importantly, I would not have met such amazing women or had such a great experience."
The morning Health Walks were a pleasant ice-breaker, allowing Dr. Gunderson to meet other spouses. In fact, Alliance Committee member Olga Schwartz reached out to her during the first walk, and the two made the connection that Ms. Schwartz's husband Dr. Paul Schwartz had taught Dr. Gunderson's husband! These kinds of connections are what the Norma L. Kelly Resident Spouse Scholarship is all about.
"Being surrounded by beautiful, successful women throughout the events was eye-opening and aspirational," Dr. Gunderson wrote. "The keynote speaker at the Luncheon and FUNraiser helped me understand what GIVE is all about, and what the Alliance strives to achieve." More importantly, the connections made through the Alliance Events were "able to turn a big event into a small world."
For more information or to apply for a 2022 Kelly Scholarship, click here.