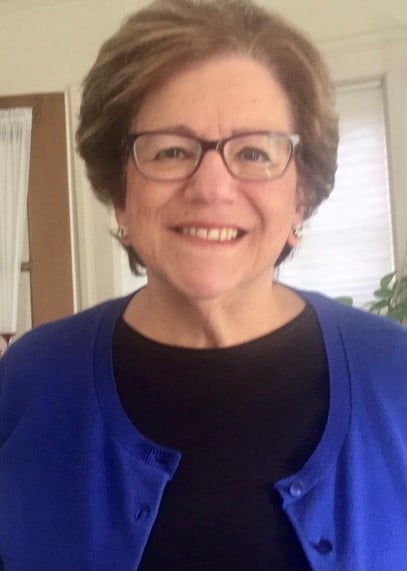 In late 1992, I was asked to form a "Ladies Auxiliary" for AAOMS wives. I thought it was a great idea until the Association's Executive Director asked us to organize a car raffle to raise money for the OMS Foundation. After checking with some of the women I had approached to help form this group, I politely declined the offer. We had bigger ideas.
In 1993, Foundation Chair Dr. Doug Sinn shared his larger vision with me and asked me to organize and chair the Foundation's steering committee to determine the name, charge and responsibilities of a partnership (spouse) organization. I knew we were on the right track when the discussion expanded to "create an Alliance organization as a 'unique opportunity for the specialty.'" By then, "auxiliary" had been replaced in broader women's circles by "alliance."
Our steering committee brought together an amazing coalition of smart and enthusiastic women with a shared vision of what we could become.
Looking back, I'm amazed at how quickly we organized. We developed a membership letter, logo, dues structure and a mission statement. With help from staff, we framed a Constitution and Bylaws, and made plans to roll out the Alliance at the AAOMS Annual Meeting in Denver.
Our purpose was two-fold: create meaningful and fun social opportunities for spouses (women and men) at Annual Meetings and fundraise to support the Foundation. From the start, we were committed to supporting current health and social issues related to family, community and the OMS specialty.
The Foundation's Board enthusiastically approved our plans and suggested we focus our fundraising specifically on research and education support programs. The Board generously allocated seed money to roll out our program at the Denver Annual Meeting.
In 1994 we welcomed 400 charter members to the inaugural Alliance meeting. At the meeting we provided a hospitality suite and information about attractions, activities and restaurants in the Denver area. The Alliance's first fundraiser featured an expert on skin care and a prominent guest doctor who spoke on Domestic Violence: A Critical Public Health Issue, focusing on facial fractures in women.
In the 1994 summer issue of Torch, I wrote: "The talent and energy of spouses and friends present a great resource that, until now, has been largely untapped by the specialty. We have great plans and expectations for the Alliance and believe it will be a significant benefit to oral and maxillofacial surgery."
I'm so pleased that my words almost three decades ago still ring true more than ever today.
The Alliance Committee welcomes outgoing, organized and creative volunteers to help implement its events and programs. Does that sound like you? Contact Ellyn Hutton (ellynh@rcn.com) to learn more about our volunteer opportunities.