A note from the Alliance Chair
I'm honored and excited to serve as Chair of the OMS Foundation Alliance Committee during this pivotal year, when alliances have proven to be more vital than ever. I treasure the bonds I have cultivated virtually this year and look forward to connecting with you in Nashville in-person!
Need I even ask: Are you ready for some honky-tonk? The Alliance Committee joyfully invites you to join us Sept. 30 for our 2021 luncheon and FUNraiser for GIVE (Global Initiative for Volunteerism and Education). We're gathering at One Fourteen, a beautiful, brand-new venue attached to Nashville's historic Wildhorse Saloon. If you're craving real connection as much as I am, you won't want to miss this event. Picture classic southern cooking paired with an intimate performance by a Nashville singer/songwriter. I can promise lots of hugs, happiness and "yeehaws!"
Our goal is to raise $10,000 this year for GIVE to cover travel costs for four OMS residents serving with international humanitarian healthcare teams. As the world opens up to travel, it is critical we reach out to those less fortunate living in underserved countries, and reviews from past GIVE recipients depict a life-changing, heart-opening educational opportunity and volunteer experience.
We're also resuming our daily Health Walks and networking breakfasts, a great way to connect with old and new friends as you get to know Nashville. If you can't join us in Nashville, we invite you to register to walk with us in spirit at a time and place of your choosing. Registration for our Health Walks is free, family and friends are invited, and donations will support GIVE.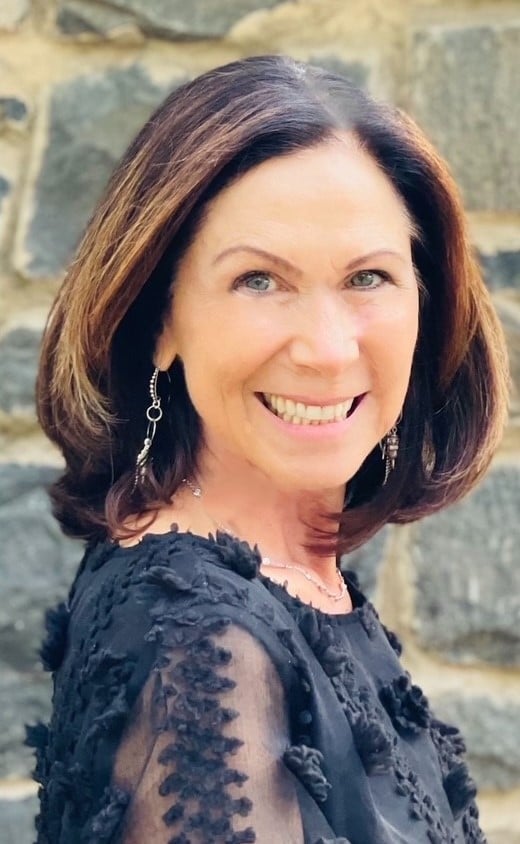 Thanks to generous support from OMSNIC, the Alliance is again offering travel scholarships for spouses of residents attending the 2021 AAOMS Annual Meeting. Norma L. Kelly Resident Spouse Scholarships reimburse up to $1,000 in documented travel expenses for qualified applicants, and scholars are welcomed as guests of honor at all Alliance events during the Annual Meeting. Meet Christie Hammond, a recent Kelly Scholar, in this issue. Applications for 2021 Kelly Scholarships must be submitted online by July 15.
Lastly, I'm proud to introduce the Alliance Anthology, stories from past Chairs about their unique experiences serving with the Alliance. We hope these stories will help preserve the rich history of the Alliance and enhance your enjoyment of our newsletters.
So, pack your cowboy hat and boots or just bring your "achy breaky heart." We'll nourish our alliances, create new connections, support our shared vision and, of course, have a hifalutin good time.
Tickets will go fast for our 2021 luncheon, so register TODAY. I hope to see you in Nashville. It is time!
Ellyn Hutton, Alliance Committee Chair
P.S. As we move through this unprecedented time in history, I want to pay tribute to those in our AAOMS family who have suffered great losses and recognize the courageous work of our frontline health workers during the COVID-19 crisis. I hope we never forget the losses faced, the sacrifices made and the lessons learned.